MOTORCYCLE INSURANCE AGENCY – STANTON INSURANCE
At Stanton Insurance we have your motorcyle covered. Each of our customers is assigned an account representative, who will manage and review your insurance policy. So if you call with a problem, there is a person who is already familiar with your policy who can help you. We also have an in-house claims manager who oversees all of our claims to make sure things go as smoothly as possible.
PROPERTY DAMAGE
Insures you against damages caused to someone else's property while operating your motorcycle. Youy can purchase up to $250k in coverage. We recommend a minimum of $100k.
MEDICAL PAYMENTS
Limits range from $5k all the way up to $25k.
BODILY INJURY
Insures you against certain damages if you injure or kill someone while operating your motorcycle and also provides you with a legal defense if another party in the accident files a lawsuit against you. Limits range from $20k per person/$40k per accident up to $250k/$500k.
COLLISION
Pays for covered damage to your motorcycle when it hits, or is hit by, another vehicle. Deductibles range from $300 to $2000.
COMPREHENSIVE
Pays for covered losses resulting from incidents other than collision – such as theft, fire or vandalism. Same deductible options as collision.
*OTHER ENDORSEMENTS ARE AVAILABLE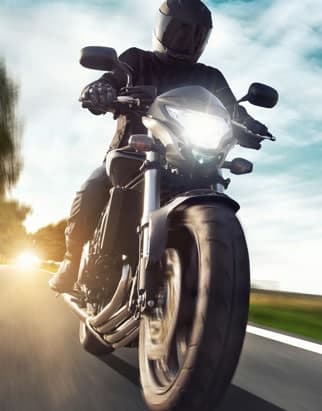 WHETHER YOU RIDE A HARLEY OR A KAWASAKI, WE'VE GOT YOU COVERED.
PROVIDING PERSONAL INSURANCE FOR ALL YOUR NEEDS
Stanton Insurance Agency provides comprehensive personal insurance including homeowners insurance, auto insurance,
renters, condo, multifamily, umbrella, flood, motorcycle and boat insurance. All of our policies are backed with exceptional, ongoing service
Find out what kind of personal insurance is right for you and get a free quote on personal insurance products.