PROVIDING MASSACHUSETTS WITH COMPREHENSIVE BUSINESS INSURANCE PRODUCTS FOR ALL YOUR NEEDS
PROTECT YOUR BUSINESS FROM LAWSUITS
In today's increasingly litigious society, general liability insurance is critical for companies. Liability insurance protects a company's assets if it is sued for causing property damage or personal injury.
General Liability Insurance in Massachusetts provides your company with protection against third party lawsuits, presented in slip and fall cases, product liability losses, and personal injury cases including libel and slander. In addition to the limits you purchase, a general liability policy can be designed to cover supplemental payments for attorney fees, court costs and other expenses associated with a claim or the defense of a liability suit.
You can purchase general liability insurance on its own or as part of a business owner's policy, commonly called a "BOP", which bundles liability and property insurance into a single policy.
DIRECTORS & OFFICERS LIABILITY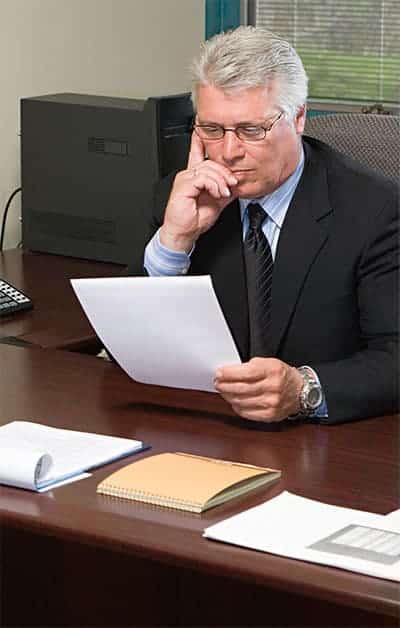 It is becoming more common for directors to require that an organization purchase D&O coverage before they will agree to serve on the board. Given the fact that litigation expenses can easily amount to millions of dollars it is easy to understand why they would want protection. Remember, it doesn't matter if any wrong doing actually occurred. The expenses incurred amounting a defense can be enormous.
A D&O claim would occur when an action is brought against a director or officer based upon alleged wrongful acts arising from the execution of their day-to-day duties or management functions. D&O Liability insurance can protect personal assets from catastrophic financial loss in the event of such a claim. A D&O policy can also provide coverage for the organization as well.
The personal assets of you directors and officers are at risk with every decision they make, every day. If they are sued for any wrongdoing, the chances are that your company will be named in the action as well.
Directors and Officers insurance will not only cover defense costs, settlements and judgments associated with these claims, but also protects the personal assets of a director or officer's spouse or domestic partner.
Even if you do not have shareholders you still are at risk. Many claims originate from other sources such as vendors, customers, regulators and employees. Defending a lawsuit could be financially devastating to your company.
EMPLOYMENT PRACTICES LIABILITY
POSSIBLE SCENARIO
A group of employees of a company made inappropriate comments converning the physical appearance of female freelance contractor who was working on the premises. The contractor filed a claim against the company for third party sexual harrassment. The suit was settled for $80,000.
STATISTICS DON'T LIE
Lawsuits brought against an employer due to alleged discrimination in the workplace occur at alarming rate in the United States.
The chances of being sued by an employee as a result of discrimination of sexual harassment are much higher than we would like to think, and the costs of mounting a defense against these types of lawsuits can be catastrophic. In the event of employment litigation, Employment Practices Liability Coverage can provide critical coverage to protect your business. Even if you pride yourself on your company's human resources and friendly working environment, this won't stop a disgruntled employee from suing you. The costs of defending such a claim can be enormous.
ARE YOU PROTECTED FROM A DATA SECURITY BREACH?
Cyber-Liability Insurance is not a panacea for protecting your company from Cyber-crime. It is far more important to invest in state-of-the-art security to protect your customer's most sensitive data. However, combined with a sound strategy for loss prevention, insurance is a crucial part of protecting your business from a security breach.
The effective use of technology is the key to competitiveness in many industries. However, the use of technology also comes with increased exposures. Crime no longer takes place solely in the physical world in the form of shoplifting or vandalism, it increasingly occurs via the Internet.
If you maintain customer records that include sensitive information, such as credit card or social security numbers, it is crucial that this information is protected. Insurance won't protect this information, but it will protect your company if this information falls into the wrong hands.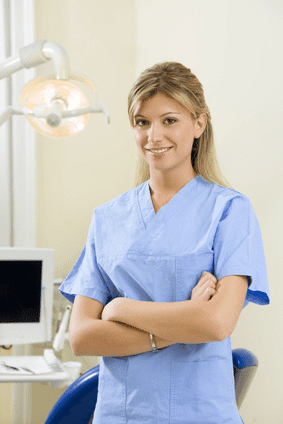 DON'T RISH A LAWSUIT FINANCIALLY RUINING YOUR COMPANY
Professional liability insurance is a specialized type of insurance protection for individuals who are involved in the "professions", such as physicians, attorneys, certified public accountants or officers of corporations. Liability can arise in these professions from a failure to use care (i.e. negligence) according to the degree of skill expected by the professional. So this type of insurance protects the insured from his or her responsibility for bodily injury or property damage to others arising out of negligence or nonperformance
It is also known as Errors & Omissions Insurance. Companies that perform services for others can make mistakes, be misunderstood, overlook something important, or misstate a fact. When a client sues a business due to an error or omission in providing a service, E & O coverage can provide protection. Court settlements can rapidly escalate and punitive damages can be tripled in some states. Can your company absorb a $100,000 lawsuit? In addition to the monetary costs, what is the value of lost time, hassle, stress, or damaged reputation resulting from a professional liability lawsuit?
Keep in mind that just because your company doesn't do anything wrong, that doesn't prevent someone from suing you. Even meritless lawsuits must be defended, and that can be costly.
Find out what kind of personal insurance is right for you and get a free quote on personal insurance products.